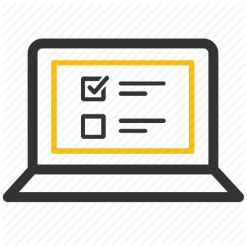 Omnibus Polling
September 1, 2016
Omnibus
As well as our regular UK and Scotland Omnibus work which is regularly featured in the media Survation's omnibus team offer face-to-face, online and telephone research surveys across the world.
Client context
Taking into account your research objectives, geographical requirements, target audience, price-value thresholds and delivery requirements, our team will work with you in order to propose the most appropriate solution for your needs – we have Online, Telephone and International Omnibus tools designed to help solve your business challenges. Our London office co-ordinates multi-country studies from a central hub.
Our Solutions
Our Omnibus solutions include:
Online Omnibus offers a great compromise between speed, price and sample representativeness and is ideal for local or international research challenges covering areas as diverse as entertainment, mobile phones, movies, shopping, health, gambling, climate change and many more subjects besides.
International Omnibus is used to research just about any market in the world. We have carried out omnibus research in countries around the world and have built up an extensive network of like-minded omnibus suppliers. All of these suppliers are committed to providing the ultimate in omnibus research and work to our stringent quality control standards. This means that, no matter which market you research, you can rely on our experience to ensure your project runs smoothly.
Online overnight Omnibus offers a fast turnaround. It allows you to react very fast to topical issues, competitor activity and market events. Results are available quicker than with traditional research methods thanks to efficient processes and automation that we employ either at setup, during fieldwork and at data delivery.
Telephone Omnibus (CATI) (Computer Assisted Telephone Interviewing) offers the fastest turnaround possible via an offline solution. Findings can be delivered in as little as three days after questionnaire agreement. It collects background information on the respondent and the household; covering everything from standard demographics right through to things like housing tenure and internet access. All of this information is available, either for targeting your questions on particular respondents, or for profiling your results.
---
< Back