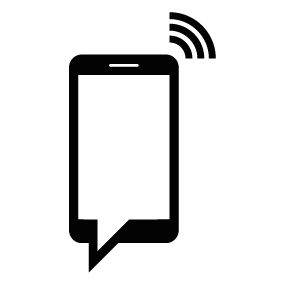 Telephone Opinion Polling & Fieldwork
As one of the few market and political opinion research companies with an in-house telephone calling team, Survation specialises in conducting detailed telephone opinion polling.
Telephone opinion polling can be particularly effective for clients that need to target specific geographic, demographic or membership groups, or when the information being gathered is nuanced and benefits from open text responses.
By keeping our phone team in-house we are able to closely monitor all calls to ensure methodologies are strictly adhered to, and that any sensitive topics are dealt with appropriately. All callers are briefed at the start of a new phone project to ensure they are familiar with the particular structure and aims of the poll. Our telephone interviewers are experienced in a variety of topics including those of a sensitive or complex nature. All of our telephone polls are overseen by one of our fieldwork managers.
This level of attention to detail is valued by our clients looking for accurate, detailed and nuanced responses to their questions. Open text responses can be gathered and categorised by our fieldwork team, allowing for qualitative analysis. This is as useful for understanding the key political issues in a constituency as it is for brands looking to do market research and better understand responses to their brand.
Previous bespoke telephone opinion polls by Survation have included contacting self-identifying Muslims on behalf of Sky News, polling residents of four constituencies on behalf of the RMT, and polling self-identifying Jewish people on behalf of The Jewish Chronicle. We have also worked on smaller-scale, targeted projects (such as conducting a poll of residents of Perth and Kinross on behalf of T in the Park) and have extensive experience working with organisations to contact and poll their members by telephone.
This work sits alongside our political polling which includes both targeted constituency polls by telephone, and broader, nationwide polling as evidenced by our Scottish referendum polling. In the aftermath of the Scottish referendum the two final polls that came closest to the final result were those by Survation and Ipsos-Mori – the only final polls that used telephone polling.
Survation's telephone opinion polling service is as ideal for clients looking for flexible, bespoke polls as it is for clients looking for trusted responses to more straightforward questions. Whatever the brief, the work will be undertaken by an experienced team able to deal with even the most sensitive and complex topics.
For information about our telephone opinion polling services, email telephone@survation.com
Or, alternatively, call us on 0203 818 9661
Examples of previous work
NB: detailed methodologies for every poll can be found in the linked tables

On behalf of Sky News Survation polled 1,001 respondents who identified as Muslim between 10th-16th March 2015. The results formed a key part of a Sky News report on attitudes to extremism. Part of the report can be seen here. Survation analysis can be found here, and tables can be found here.

On behalf of The Jewish Chronicle Survation has completed three polls of GB residents identifying as Jewish. The polls were completed in January, March and April 2015 and sample sizes ranged from 555 to 1,000 for each poll. Details of the polls can be found on the Jewish Chronicle client page.

On behalf of the RMT union Survation conducted a telephone poll in four constituencies; Milton Keynes South, Reading West, Crawley, and Stevenage. The poll had 1,011 respondents and was conducted 17th-19th June 2014. To see the RMT's comments on the results click here. To see Survation's report on the work click here. Tables can be found here.

On behalf of The Daily Record Survation polled 1,266 Scottish residents in the 24 hours before the Scottish referendum. The poll was the most accurate predictor of the final result amongst all publicly released final polls. To see the Daily Record coverage of the poll click here. To see Survation's coverage click here. Tables can be found here.

On behalf of T in the Park, Survation conducted a poll of 1,009 adults in Perth and Kinross via telephone interview. The poll was used as support for the move of the festival to Strathallan Castle, and received widespread media attention. A summary of results can be found here, and the data tables can be found here.
---
< Back